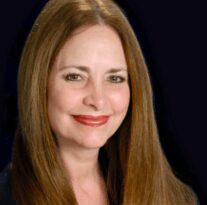 Meet Author Marci Henna : A Second Generation Texas Ranger
Marci Henna is the descendant of two generations of Texas Rangers and grew up on the family's 1800s-era Texas Hill Country ranch near Austin, Texas. She graduated from the University of Texas at Austin with a B.A. in English and enjoys foreign languages and reading southern literature. As a child, she also lived with the Wakamba in Kenya, East Africa, in Santa Fe, New Mexico, and in various Texas cities.
For twenty years, she served on the executive committee of the Dell Children's Medical Center Foundation, on the James Dick Foundation (for the International Festival-Institute at Round Top, Texas), and on the boards of other non-profits. She is a recipient of the KVUE (Austin Television Station) "Five Who Care" Award, the Children's Hospital Chairman's Award, and others.
When We Last Spoke (her Fireside, Texas series novel) is currently screening at film festivals and awaiting broadcast distribution. She and her husband, Louis, have four beautiful children and two roly-poly dogs and reside in Austin and Santa Fe. They recently drove the Dalton Highway (Ice Trucker's Road) in Alaska and look forward to their next great adventure!
Click here to contact Marci.